If you have plenty of rose buds in your garden and you'd like to have beautiful skin, then here's good news for you.
Beautify yourself from within by drinking Rosebud tea. It is warm, soothing and immensely fragrant.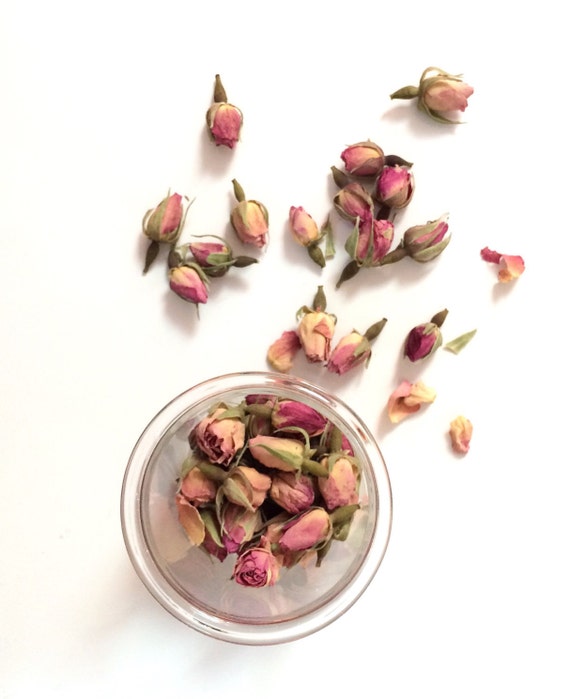 BENEFITS:
– Roses even skin tone
– Purify complexion
– Excellent emollients
– Refine skins texture
– Contain high level of vitamin C to help the body fight off colds and flu
– Helps to eliminate toxic waste from the bladder and kidneys
INGREDIENTS: Dried Rosebuds
SERVING SUGGESTION:
We recommend you use one teaspoon of rosebuds or 1 tea ball per cup for the perfect brew. Best brewed using filtered and boiled water. Allow the tea to brew for approx 5-7 minutes before drinking. Best served hot but can also be had as a summer iced drink. Delicious also with honey.
Source: https://www.etsy.com/uk/listing/236608201/get-gorgeous-rosebud-tea?ref=pr_shop